About Dahlen Sheet Metal & Heating
If you're looking for a friendly and reliable heating and cooling company in Central Minnesota, you've come to the right place! We rely on happy customers to keep us in business, which means your satisfaction is our top priority.
A Company Built on Quality
With 30 years of experience and 20 years running our own HVAC business, we stand behind our work. While most HVAC professionals only service the unit itself, we take a whole-system approach. We understand that your heating and cooling equipment has to be designed to your ductwork. They work together like a car's engine and transmission; if one doesn't work, you're not going anywhere.
We have corrected many systems by replacing a few problem fittings in the ductwork and keeping the existing equipment. We have many testing tools to check and diagnose air flow problems and building envelope issues. More importantly, we know how to use them.
We're also one of the only HVAC companies in Central Minnesota with a full sheet metal shop and plasma table. This allows us to quickly and accurately fabricate custom fittings for your system, making it more efficient.
We are proud of the work we do, and we enjoy fixing problems people have had for years that they didn't know could be repaired.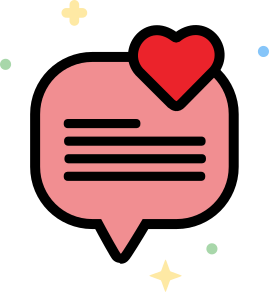 "I have to admit, in the beginning there were times I thought this wouldn't work. After all, I had all these [other] guys in and out for the first 5 years and then we gave up. I wish my husband was here to see this, maybe he does. Thank you again. God bless you and your family."
— Virginia R.
Keeping Workmanship Alive
A Message from Owner Jeremy Dahlen
My father's generation valued hard work and integrity — if you are going to do something, you should do it right.
My wife, Janice, and I founded Dahlen Sheet Metal & Heating in 1999. We wanted to start our own company so we could keep workmanship alive and offer commercial HVAC quality to the residential market.
We like to explain what the problem is so you can make the repair you're comfortable with. We can replace the entire system or start with small changes and see if that works; it's up to you. We do this without high-pressure sales tactics. We don't have to "squeeze" you for more work to keep us busy.
Our reward is knowing that we're keeping families in our community warm in the winter and cool in the summer. Your comfort and satisfaction is our priority.
Contact Us
If you're the type of person who values hard work, honesty, and a job well done, we'd love to help you out! Call us at 320-743-2479 or send us a message via the contact form to get started.
Contact Us
Testimonials
I can't say enough good about Janice at Dahlen Sheet Metal. I have an atypical heater that needed some repair. I had tried a local HVAC person who charged me but didn't fix it. I found Dahlen on the web as the closest authorized dealer. They are about 200 miles away. I called to see if there was any chance they could help me. While she told me that I was out of their catchment area, she spent a lot of time with me trying to diagnose the problem and point me in the right direction. She ended up making a bunch of behind-the-scenes calls to other specialists that she knew and found me a contact. She didn't ask for any compensation and chased me down to give me the results. This kind of selfless service is refreshing and, I think, rare. Thank you, Janice, for having such expertise and for helping me to find a pathway to repair—and at no personal gain.
Dan M.
Thank you so much for your help and guidance through our home building process. So blessed and thankful for your help.
The Westians
Thank you for the terrific work you did on my furnace and chimney. You were so good to come over at the times you did. I will follow your advice and have the chimney checked this spring. Would you be willing to do it for me?
I've recommended you to a friend because you did such great work.
Audrey